Sometimes dental emergencies happen when you least expect it. At Bayside Family Dentist, we make appointments available for patients to assist with emergency pain and injuries to your teeth.
What to do in a dental emergency
Anyone involved in physical activities should be aware of what to do in a dental emergency should the situation arise.  Accidents can happen at any time to adults or children – some of which can have serious consequences to our teeth.
What if a baby tooth is knocked out?
If you or your child knocks out a tooth, make sure to locate all fragments. Place into a sealed container of milk, which will help keep the root intact for a short time.  If you are unsure if it is a baby tooth or adult tooth, contact Bayside Family Dentist immediately to organise an assessment.  Your dentist will inspect the mouth and check the tooth that has been knocked out.
What if an adult tooth is knocked out?
Once you are certain it is an adult tooth and you have given it a gentle rinse in milk if it is dirty, call your dentist immediately.  The ideal time to see the dentist is within 30mins of injury. The longer the delay, the more difficult to keep the tooth healthy.  If you can reposition the tooth back in your mouth, the right way around, do so with gentle pressure with a cloth or gauze to hold it in place until you see the dentist. If you are unable to replant the tooth in it's original position, transport in a sealed container with milk and call Bayside Family Dentist.
Why milk?
Milk helps to keep the root intact while water can damage the root's cells.  Saliva also works well to keep the tooth hydrated until you are able to see the dentist.
Services
Dental Pain
Dental Pain
Dental pain is a common concern that we get asked about. There can be a variety of reasons why pain can occur in your mouth. Common reasons include an infection or abscess, a large cavity, teeth wear, or a cracked tooth. Bayside Family Dentist allocate appointments each day to see patients who are experiencing dental pain. If you are experiencing dental pain or a toothache, please contact the team to book an appointment.
Dental fillings
Dental fillings
Dental restorations (fillings) have been used to help repair broken or decayed teeth for many years. Over this time the materials have developed and at Bayside Family Dentist, we use the latest in white composite filling materials to help restore your teeth. White filling materials have improved over time, providing longevity and a great aesthetic result that is also conservative in protecting remaining tooth structure.
Root Canal Treatment
Root Canal Treatment
A heavy injury to the tooth, or a large cavity can cause a tooth to become unhealthy, infected and eventually dies, sometimes causing a lot of pain and discomfort. The unhealthy part of the tooth can be cleaned out and restored through a procedure called root canal treatment. This requires placing some medicine into a tooth, and then cleaning and filling the roots once the infection has cleared. Sometimes with the large hole or heavy knock to the tooth, the tooth is not as strong after root canal treatment. Your dentist will advise you on what options may best suit for your tooth to help strengthen the crown.
Dental Extractions
Dental Extractions
Dental decay and infection can cause a tooth to become too weak to fix with normal restorative methods. If this is the case, extraction is recommended to avoid deep infection spreading and severe pain setting in. Our dentists are experienced at taking out teeth, and can assist you in assessing your tooth and your decision.
Wisdom Teeth
Wisdom Teeth
Wisdom teeth often start to make an appearance in early adulthood. They can be present in your mouth for quite some period without causing any trouble. There is often not enough room for the wisdom teeth to come through fully straight, and this is when they may start to cause you pain and discomfort. They can also cause food to get stuck around the tooth and gums, or cause damage to the tooth in front. It is important to get your wisdom teeth assessed early, before damage is caused to the gums or the tooth in front of it. Our dentists at Bayside Family Dentist can examine and assess your mouth and advise you on how to best look after your wisdom teeth.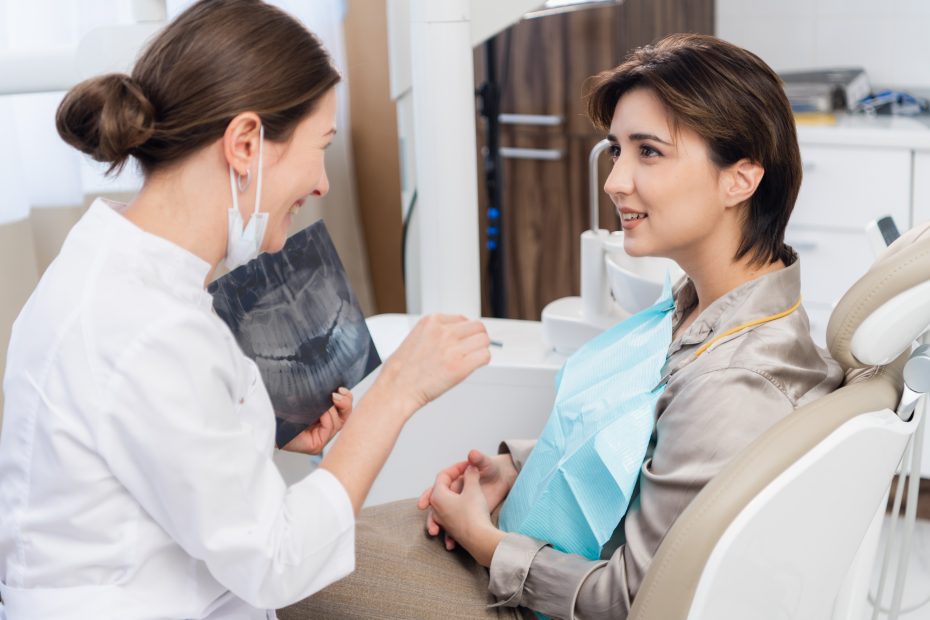 Crowns & Bridges
Crowns & Bridges
Bayside Family Dentist offers the best materials for tooth coloured fillings. Sometimes these fillings become quite large and the tooth is no longer strong enough to support these fillings. A crown is required to encase the tooth and provide the extra support and strength your tooth needs to chew and eat properly. A dental crown is a custom made restoration that is placed over the broken or cracked tooth. It is commonly made of a tooth coloured material, but can also be made in gold, or with a metal base. Crowns help to replace tooth structure that you have lost over the years because of fillings being redone, teeth that have chipped or cracked, or strengthening teeth that have had root canal treatment. A bridge is a line of crowns connected together to support a crown over a gap or missing tooth. The team at Bayside Family Dentist can provide more information and check if a crown is suitable for your tooth.
Preventative Dentistry
Preventative Dentistry
Prevention is the key to avoiding costly repair or dental pain. At Bayside Family Dentist, we believe that regular dentist checks make for health, happy smiles. These check ups help us ensure that any potential issues are detected early. Your regular maintenance appointment will include all of the following. • Full teeth check • Full gum assessment • Comprehensive Oral Cancer Examination • Dental Radiographs (X-Rays) – we only recommend them as required, but for most people a comprehensive set is required every 2 years On top of this, a thorough cleaning and fluoride treatment is usually completed as well. A professional clean will help remove the build-up of plaque and tartare from around your teeth. Plaque and tartare can lead to bleeding gums, bad breath and gum disease, decayed and infected teeth, and ultimately teeth that may require extracting if left untreated.
Mouthguards
Mouthguards
Mouthguards are recommended for anyone participating in contact sports. They help provide a protective barrier to distribute and dissipate forces on impact, thus potentially reducing the severity of injury to the teeth and gums. Our team can make mouthguards that will match your team colours -just ask the team for the full range of colours!