Invisalign gently yet effectively straightens teeth to the desired position using a series of custom-made,
virtually invisible removable aligners.
One of the biggest as advantages of using Invisalign is that people won't even know you're wearing them,
which is why Invisalign is a popular alternative to wearing braces.
You can smile with confidence, and once your treatment is finished you'll have perfectly straight teeth.
With simple, interest free payment plans, you can pay them off over the duration of your treatment, making them much more affordable. Come in and speak with one of our friendly team members today.
Book Your Consult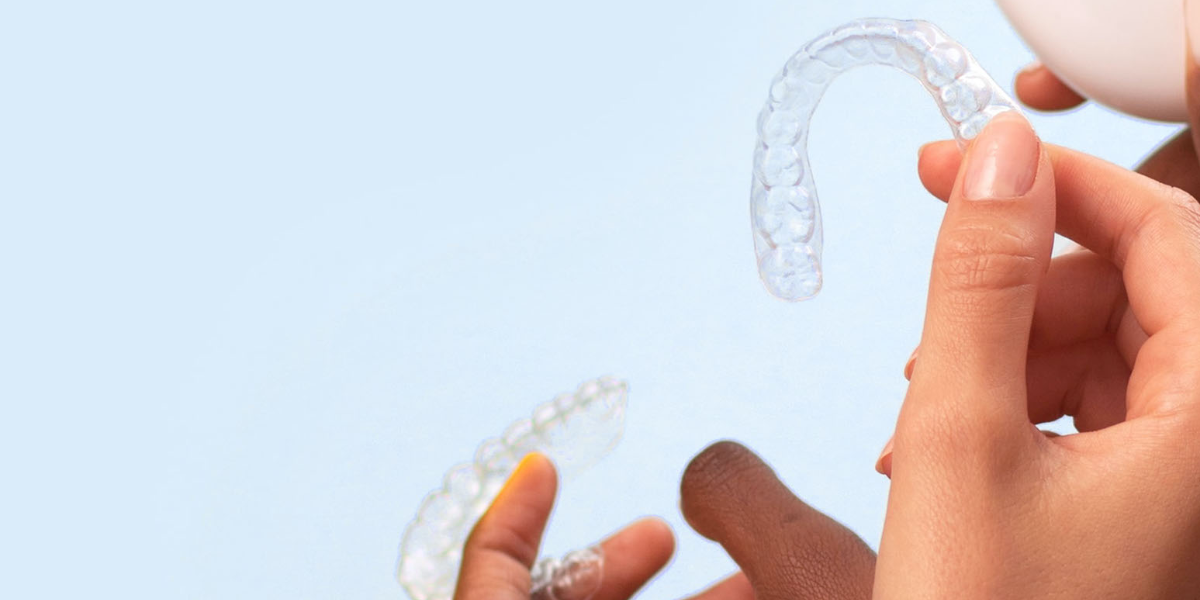 Invisalign - The Process
Initial Consultation
Come and meet our friendly team to start discussing your new smile today. with straight teeth. We will take a few photos and impressions of your teeth to send to the Invisalign lab.
Creating your new smile
Using the initial, we will create your Invisalign treatment plan with bespoke aligners that will start transforming your teeth right from your first fitting.
Start wearing your aligners!
The journey has begun! You'll be fitted with your custom Invisalign aligners. The team at Bayside will examine your smile, ensuring your aligners fit correctly and comfortably. We'll also run through your bespoke treatment plan, schedule regular check-ins, and let you know when to pick up your new batch of Invisalign aligners.
Your smile will last a lifetime
Now you have an amazing smile, let's keep it that way. Ask our team about receiving custom retainers which will help keep your teeth in their correct position once you have completed your Invisalign treatment.
Advantages of Invisalign
1. Virtually Invisible

Invisalign clear aligners are virtually invisible. Compared to traditional braces where the wires and metal brackets can be seen, with Invisalign you can always smile with confidence.

2. Removable

Invisalign aligners are made from a flexible material, making it super easy to remove and put on. Take them out and enjoy your favourite food any time you want.

3. Less Pain

The technology behind Invisalign ensures a gradual, gentle, yet effective movement of teeth throughout treatment, compared to braces which may irritate and cause pain.

4. Less Doctor Visits

Invisalign is a series of custom-made, virtually invisible removable aligners. Each set of aligners is worn for a specific period of time, and at the end of each period, simply pop in the next set of aligners. These gradual changes means you visiting less, as opposed to braces that require appointments for tightening and cleaning.

5. Clearer Timelines

Braces can only give you an approximate duration at the beginning of the treatment. With Invisalign, it allows you to visualize every stage of the treatment. Not only does this give give you a clearer picture of the transformation of your smile, but of the treatment duration as well.

6. Better Oral Health

Since Invisalign aligners are removable, you can still floss and brush your teeth as per normal whereas braces may make it difficult for you to clean in between the metal brackets which can result in plaque accumulation and poor oral hygiene.
Contact Us Today
If you're thinking of getting Invisalign, come in and speak with one of our friendly team members today. Your new smile is only a phone call away.
CONTACT US